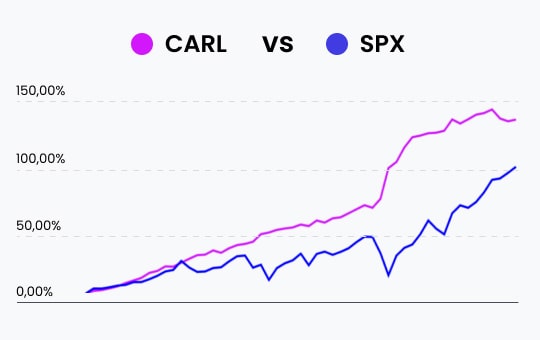 Go Digital
Why Alternative Investments
Diversification: Alternative investments often have a low correlation with traditional asset classes like stocks and bonds. This means they can provide diversification benefits, potentially reducing overall portfolio risk.
Potential Higher Returns: Some alternative investments, like private equity, venture capital, and real estate, have historically provided higher returns than traditional investments over the long term.
Hedging Against Inflation: Certain alternative investments, such as real assets like real estate and commodities, tend to retain their value during inflationary periods. They can act as a hedge against inflation, preserving your purchasing power.
Access to Unique Opportunities: Alternative investments can provide access to unique and exclusive opportunities that might not be available in traditional markets. For instance, investing in a startup through crowdfunding platforms or private equity can give you access to early-stage companies with high growth potential.
As Seen on Media
ALL-ACCESS APP
Tearing down barriers for novice and experienced investors
Remember the days when alternative investments required you to go information-hunting just so you could vet a fund's feasibility? Those days are over for good: CARL provides you with all the information you need, including a selection of thrilling alternative investment opportunities you might never have heard of before. Build your wealth and diversify your portfolio – anywhere, anytime, with one easy-to-use mobile app.
Which Type of Investor Are you?
Advanced Alternative Investment Strategies for All Types of Investors
CARL is open to all accredited investors, whether you're a private citizen looking to build your wealth or an institutional investor aiming to make the most out of your company's money.
What Investors Say About CARL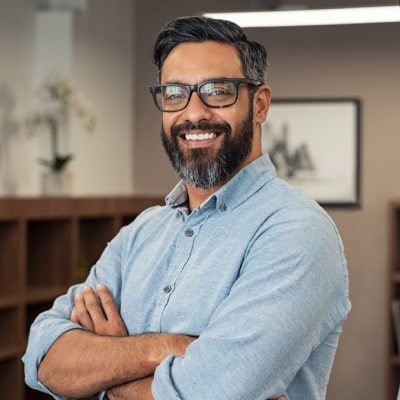 "I didn't know investments like this existed before finding CARL, and I guess they didn't for regular investors until now. It provides so many more options, I can now manage my own hedge fund portfolio, diversify my investments and I have the potential to earn a return regardless of market direction."
Chris
CFO, Michigan
CARL in the news
You Won't Just Hear It From Us
Read more about CARL in the news and articles about our alternative investment opportunities.
Learning Center
Want to Learn More About Alternative Investing With Hedge Funds?
The world of finance is open to anyone willing to educate themselves. You don't necessarily need a financial advisor to make sound decisions. As experts that handle alternative investments, we know our way around town and love to share our knowledge. Dive into our various information resources to become a self-made future investor.
Getting Into Alternative Investments With CARL
Over the past decades many US citizens realized that a regular income alone won't allow them to build wealth – or even maintain it. With inflation eating away at your capital and income levels stagnating, you might have already looked into old-fashioned investment vehicles such as mutual funds or ETFs – and found them lacking. This is where CARL's alternative investment opportunities come in.
It's time to take your financial future into your own hands! With alternative investment opportunities such as quantitative strategies, you have the chance to grow financially or diversify your existing investment portfolio to protect it against high volatility. In fact, quants perform exceedingly well in volatile market situations, typically outperforming other alternative investment products such as private equity, real estate investments or even traditional alternative investment funds.
21st-century challenges require 21st-century solutions.
If you're aiming for more diversification or better returns on your portfolio, CARL is the way to go. And it's easy to get started too:
Download the CARL app and set up an account
Use the CARL app to analyze your investment options
Fund your investments from your smartphone
All you need are $20,000 as an initial investment as well as the necessary paperwork to qualify as an accredited investor as per SEC regulations. Once that's done, CARL makes sure there's nothing else standing between you and the alternative investment funds you've chosen for your portfolio.
What Are the Best Alternative Investment Strategies?
We can't tell you what to invest your hard-earned money in. Whether you prefer investing in tangible assets or abstracts like private equity, that's up to you. We can tell you from experience that alternatives can outright outperform many other investment strategies. CARL's investment strategies have 15%+ targeted returns – try getting that much bang for your buck on your savings account. So whether you're looking for a multi-strategy fund, an event-driven one, or anything in-between, CARL can show you some very promising alternative investment options combining great flexibility and low-risk hedging strategies. As a modern alternative investment platform, the CARL app also offers you all the tools you need to invest and to keep an eye on your investments at all times. Real-time performance overviews are the way to go – no more calling the office just to find out how your fund is doing. Having access to your alternative investment portfolio anywhere, at any time, thanks to an app you can install on any modern smartphone – what could be more convenient?
Set up an account today or contact us to learn more about how CARL can benefit your portfolio. CARL believes in democratizing access to the lucrative field of alternative investments – and we want you to be a part of this digital finance revolution!