Investment Basics – Learn More With CARL
If this is your first experience in the world of hedge fund investing, you might want to learn more about the basics before you put your money on the table. What's a diversified portfolio? Which asset classes are available? How do you become an accredited investor? Become fluent in the financial lingo in preparation for your first investment with CARL.
Podcasts – Your Quick Information Fix
The "Invest with CARL" podcast is a bite-sized treasure trove for anyone looking to brush up on the basics or learn the latest hedge fund news. If you're just learning how to invest, the CARL podcast offers you plenty of information for beginners, concise enough to listen to on your commute.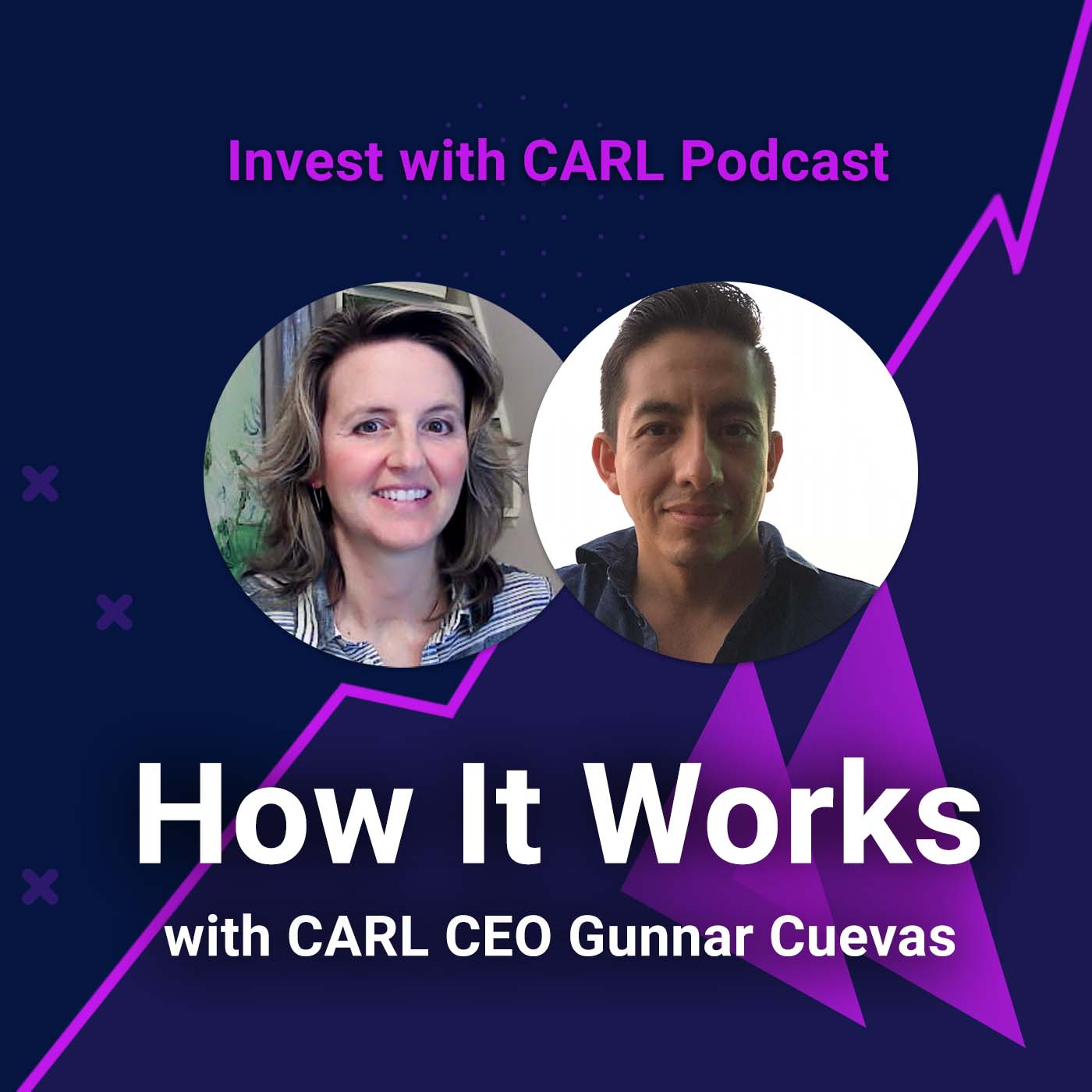 How it Works with CARL CEO, Gunnar Cuevas
With CARL you can invest like the uber-wealthy have been doing for years with true diversification...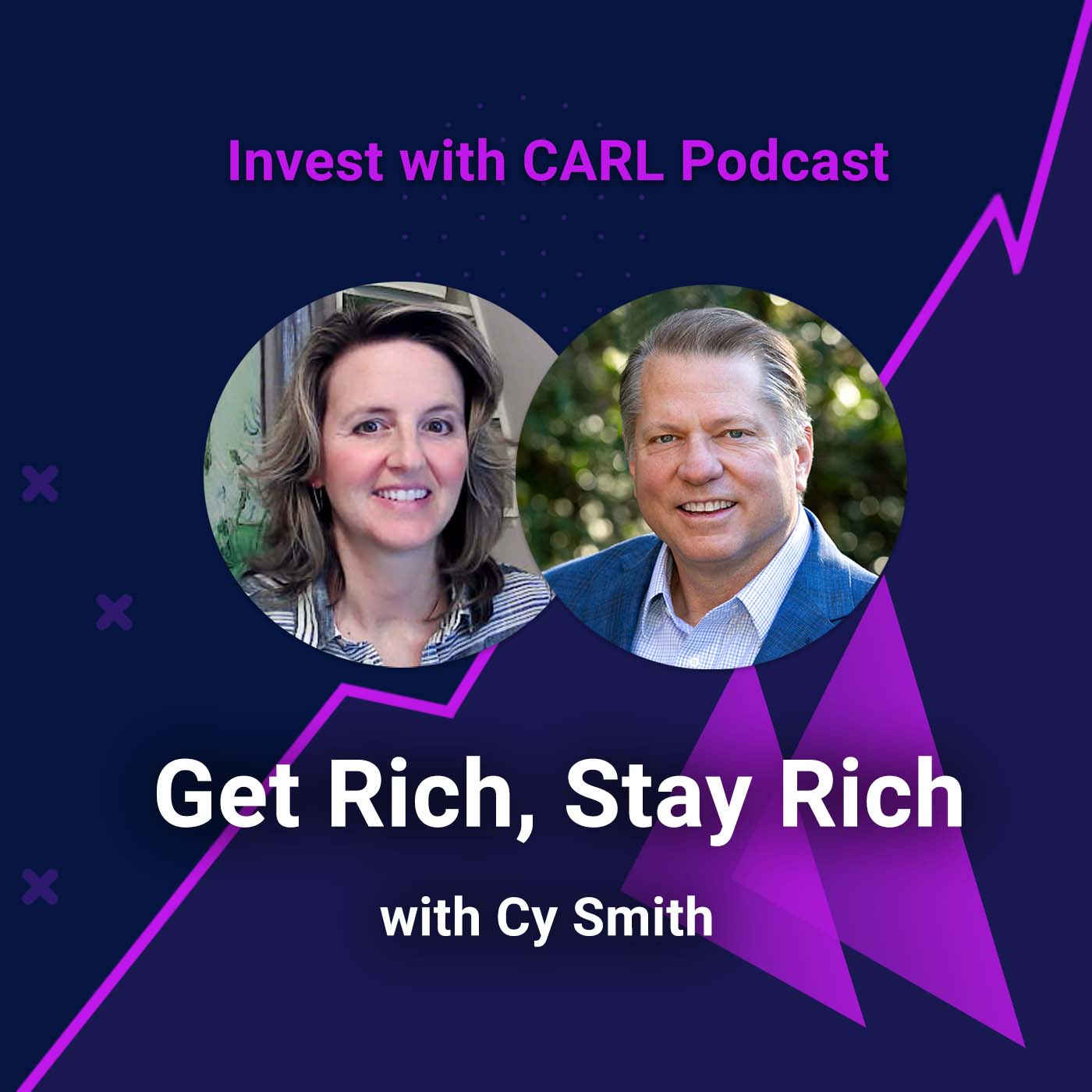 Get Rich Stay Rich with Cy Smith
CARL President and Co-Founder, Cy Smith, joins the show this week to talk about two types of investors...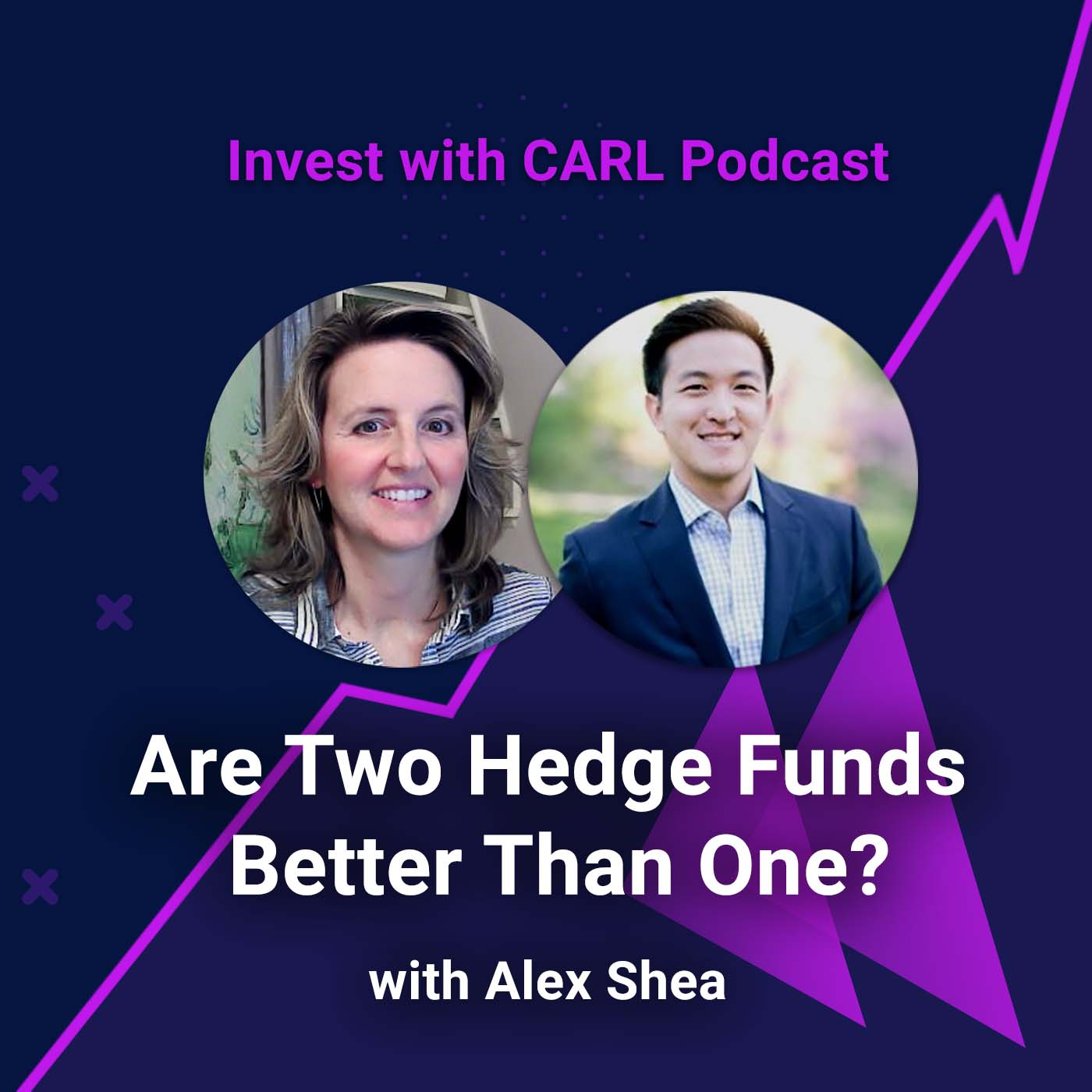 Are Two Hedge Funds Better Than One? With Alex Shea
Most investors know that diversification is important and that, as an alternative investment, hedge funds can offer portfolio diversification...
Beginners Learn How to Invest With CARL
If you've never invested your extra money into a hedge fund, getting into quants with CARL might seem like a daunting task. And if you've never tried trading in stocks or bonds, hedge fund investing may be entirely new to you as well. But that's what we're here for.
CARL believes that access to the power of quants should be democratized, and part of that philosophy is empowering potential investors to make their own independent investing decisions. So while we can't act as financial advisors, we can teach you some of the most important things you need to know to take your first step on the road to becoming a successful investor.
Prepare Before You Start Investing
If you're reading this, you probably already know that investing in the stock market, exchange-traded funds (ETFs), or hedge funds requires more knowledge and more active participation than simply parking your money into a set-it-and-forget-it savings account. But you also recognize that alternative investment vehicles net significantly larger long-term returns compared to savings accounts – so why not go the extra mile and learn how to invest your money wisely?
If you're completely new to the investing game, you should follow a few easy steps to acquire the knowledge you need:
Check our glossary: The world of hedge fund investing is full of words and phrases you might not be familiar with. Many terms might sound self-explanatory, but they have a distinct legal definition that you should be aware of. That's where our glossary can help you. Take your time to make sure you've got the basics down.

Check our FAQ and Videos section: Sometimes, concepts and terms used in the hedge fund business (and the quants business in particular) are easier to understand if your specific questions are answered or if someone explains them to you visually. CARL's frequently asked questions section and our high-quality videos can help you with this once you know enough about hedge funds to have specific questions.

Check our blog, the "Invest with CARL" podcast, or our webinars – Once you're familiar with the basic knowledge about investing, all of these resources can give you additional information or maybe even point you towards interesting topics for further research. Once you've reached the point where you're interested in the topics we discuss here, you probably know enough to stand on your own two feet when it comes to making investment decisions.
You might also want to hold off on creating a CARL account until you're sure that you understand everything and that quant investing is what you're looking for. This might mean you miss some good investment opportunities in the meantime, but it's best not to rush into a high-risk investment like a hedge fund. Don't worry, CARL will still be there for you once you feel ready to invest.
How Much Do You Need to Start an Investment Account With CARL?
Once you're ready to invest, your CARL account is set up, and you have been vetted as an accredited investor, you need to transfer a minimum investment of $20,000 onto your brokerage account to get started. This will enable you to take the first steps in investing in our quants, though you can add additional funds whenever you like to increase your commitment. Naturally, you can also opt to keep investing small amounts if you so wish.
What's the Perfect App to Start Investing?
Which app you should choose to invest your money in is up to you: Every app available specializes in a particular investment vehicle, such as the stock market or ETFs. But if it's quant hedge funds you're after, CARL should be your go-to app, thanks to quants with 15%+ targeted returns and a sophisticated toolset that allows you to invest and keep an eye on your portfolio no matter where you are.
When to Start Investing Money?
Once you've learned how to invest, you're ready to go. Also, the CARL app offers you lots of helpful information about the history of your chosen quant, its current annualized volatility, and so on. Take this information into consideration when deciding when the best moment for starting your investments has come.
How Investing With the CARL App Works
Once you have the knowledge necessary to make your own investment decisions, you can start your journey as an investor by downloading the CARL app. The app is available via Google Play or the App Store for Android and iOS devices. Once you've installed the app, you can set up your investment account. During this process, we require information from you that allows CARL to make sure you qualify as an accredited investor. This is due to SEC regulations that prevent non-accredited investors from engaging in high-risk, high-yield investments such as hedge funds. Once you're vetted, you then link your bank account to your CARL account and transmit the minimum investment of $20,000 onto your account.
Now you're pretty much good to go. You can use the app to browse our strategies and directly invest capital from your account into whichever fund you like. You can invest in quants or withdraw from them on a monthly basis, as CARL doesn't have long lock-up periods, unlike many other investing apps. This allows you to make short-term investments in case you're still shaky on your new investor legs while also enabling you to receive returns from your chosen hedge funds whenever you need them.
Why Invest in Hedge Funds at All?
The CARL app offers you unprecedented access to a number of quant hedge funds with 15%+ targeted returns while also giving you total control over your investments. Quants typically outperform many other investment options such as ETFs, mutual funds, or the stock market in general. Even non-quantitative hedge funds have a hard time reaching the sheer wealth-building power of quants.
Forget about normal hedge funds – quants are the investing opportunity of the 21st century!
Meanwhile, the current high inflation rates can actually decrease how much your money is worth faster than you can accumulate money via more traditional means such as a low-interest-rate savings account. Today, alternative investment opportunities such as quants are the best way to significantly increase your wealth step-by-step. Whether you use that money to pay off your mortgage or as a retirement plan is up to you.
Even if you're not entirely sure about quants, you might want to start investing in them to diversify your portfolio. Since quants tend to perform exceptionally well in volatile market situations, a well-diversified portfolio can afford to have more traditional investments fall through if some of your money is also in quants. This is because they're designed to offer "absolute return" – a well-managed quant will provide positive returns even in a bear market.