This Is Why Matterhorn Is the Right Strategy for You
The strategy is a quant based investment vehicle that uses algorithms to take advantage of the price actions of different securities. The price action of any given security is looked as function of the equity market volatility. This parameter is then used to define: entry and exit prices, and the amount of capital to allocate per trade. The downside risk and strategy volatility is mitigated by applying the same investment methodology to different asset classes. The combined strategy will then have a reduced drawdown and volatility than applying this investment methodology individually to each security. A near-risk parity approach is used to allocate capital to each of the security that the strategy plans to invest in. The strategy invests in financial instruments representing: US equities, US bonds, commodities and volatility products. The strategy never engages any risk undefined trade. Instruments may include: ETFs, ETNs and options.
HEDGE FUND MANAGER
Vittorio Manente - The Manager Behind Matterhorn
Vittorio Manente has worked as program manager and strategy analyst for the last 16 years within the automotive and Oil&Gas sectors. Vittorio became passionate about finance in summer 2011 when he saw opportunities to profit after a market meltdown. Not satisfied by the performances of financial products available for retail investors, he decided to create his own. In 2017 Vittorio launched NEXT-alpha, a quantitative macro strategy to deliver consistent returns independently on the market direction. He then founded Alpha Growth Capital in 2019.
"Hone your craft."

Vittorio Manente
Hedge Fund Manager @ CARL Matterhorn, LLC
GET STARTED
3 Easy Steps to Invest in Our Matterhorn Strategy
Investing in our Matterhorn hedge fund strategy is pretty simple: just create an account, add the strategy to your portfolio and on the next funding cycle you're in.
Set Up Your Account
Quickly and securely connect your CARL account to your bank and transfer investment funds.
Analyze Investments
Using the tools within the CARL app, determine which strategies at what allocations are right for your investment goals.
Fund Your Investment
Simply save your portfolio settings and on the next strategy funding cycle your investment will be live!
What Investors Say About CARL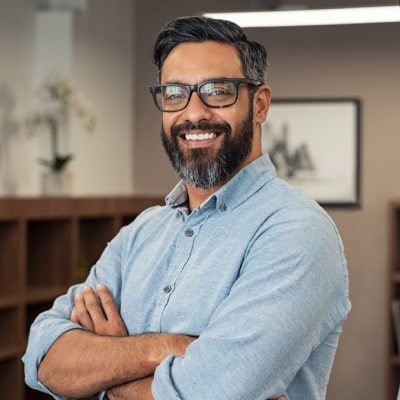 "I didn't know investments like this existed before finding CARL, and I guess they didn't for regular investors until now. It provides so many more options, I can now manage my own hedge fund portfolio, diversify my investments and I have the potential to earn a return regardless of market direction."
Chris
CFO, Michigan
OUR STRATEGIES
Besides Matterhorn We Also Offer Other Types of Strategies
Combining flexibility and versatility, quant hedge funds are the perfect opportunity to cover all your bases. By exposing your portfolio to non-traditional asset classes besides traditional revenue areas like the stock market or real estate, you can gain lucrative benefits, especially in volatile markets. Whether you have years of experience as an investor or you're looking for new investment opportunities – CARL is your ticket to investment success.
If you have any further questions about hedge fund investing opportunities, our Matterhorn strategy or about CARL in general, please do not hesitate to contact us.