MB Commodities Capital employs its exclusive proprietary forward-looking cross-asset arbitrage models to identify upcoming demand trends not yet reflected in the pricing of the Equity and Commodity markets, irrespective of the prevailing economic cycle. The strategy adopts a comprehensive approach, incorporating Macro, Derivative, and Technical trading analyses, alongside in-depth assessments of physical Commodities such as Oil, Copper, Iron ore, Gold, Silver, Bitcoin, and more. This multi-lens methodology enables the identification of opportunities to capitalize on dislocations in the Energy and Mining sectors relative to broader market segments and the S&P 500.
Recognizing that Commodity markets cannot be assessed in isolation, the strategy acknowledges the intricate complexities of the physical market. Macro players often overlook these complexities, leading to distorted valuations that can persist for extended periods. Similarly, commodity players may miss out on opportunities when carry trade, bonds, or credit markets influence liquidity across the entire spectrum. MBCC (MB Commodities Capital) emphasizes a conservative capital approach to its investment strategy, leveraging various advantages to optimize performance and manage risks effectively.
Risk Mitigation: MBCC prioritizes conservation of capital to safeguard against market uncertainties and potential downturns. This approach involves prudent risk assessment and allocation to protect the capital base. By adopting a conservative stance, MBCC seeks to navigate through volatile market conditions with resilience. This stability is crucial for preserving capital and ensuring consistent performance over the long term.
MBCC can adapt to changing market conditions more effectively. This adaptability is crucial in navigating dynamic economic landscapes and adjusting the strategy to align with emerging trends.
MBCC's approach, coupled with its strategic advantages, positions the fund to withstand market fluctuations, sustain long-term growth, and deliver long-term growth for investors.
HEDGE FUND MANAGER
MB Commodities Capital is Managed By MB Commodity Corner Limited
Maleeha Bengali earned her Bachelor of Science degree in Engineering from Cornell University in 1997. Over the past 25 years, she has built a distinguished career as a Portfolio Manager/Trader, contributing her expertise to Hedge Funds and Proprietary Trading desks in both the United States and Europe. Maleeha commenced her professional journey at UBS O'Connor, a global multi-strategy Hedge Fund, where she honed her skills across diverse trading strategies and asset classes. Her career subsequently led her to prominent financial institutions such as Goldman Sachs J. Aron, Merrill Lynch Commodities, and Noble Group.
At Merril Lynch and Noble Group Maleeha demonstrated her proficiency by launching and managing an independent Commodities and Equities investment funds, specializing in Energy and Basic Resource Equities, as well as the corresponding Commodities. Her strategic focus involves a comprehensive approach, integrating top-down macro analysis and bottom-up fundamental relative value analysis. Maleeha employs cross-asset arbitrage techniques to leverage relative mispricings within these asset classes. This approach allows her to minimize market and directional risk while maximizing returns, with a primary emphasis on alpha generation.
"It is better to travel than arrive."

Maleeha Bengali
Hedge Fund Manager @ MB Commodities Capital, LLC
GET STARTED
3 Easy Steps to Invest in the MB Commodities Capital Strategy
Investing in MB Commodities Capital is pretty simple: create an account, add the strategy to your portfolio and on the next funding cycle you're in.
Set Up Your Account
Quickly and securely create your account, verify your investor status and become a member of our community.
Analyze Investments
Search for offerings that fit your risk and return criteria, create model portfolios, and use the CARL tools to help you identify the best investments for you.
Fund Your Investment
Simply choose an account type, fund your investment, and follow your investment portfolio on CARL.
What Investors Say About CARL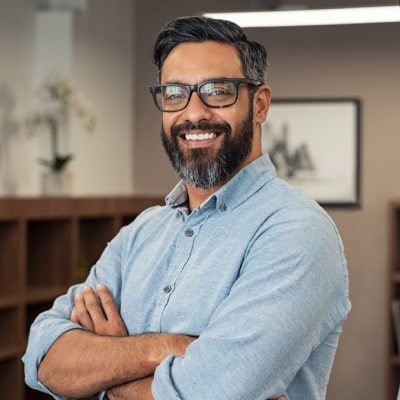 "I didn't know investments like this existed before finding CARL, and I guess they didn't for regular investors until now. It provides so many more options, I can now manage my own hedge fund portfolio, diversify my investments and I have the potential to earn a return regardless of market direction."
Chris
CFO, Michigan
OUR STRATEGIES
Besides the MB Commodities Capital Strategy We Also Offer Other Types of Alternative investment Strategies
Harnessing adaptability and versatility, alternative investment funds present an ideal avenue to fortify your investment strategy. Diversifying your portfolio with exposure to alternative asset classes can yield substantial advantages, particularly in the face of market volatility. Whether you boast years of investment expertise or you are exploring new investment opportunities, CARL stands as your gateway to achieving investment success.
Should you have additional inquiries regarding hedge fund investment opportunities or any general questions about CARL, feel free to reach out to us. We are here to assist you.